Andrew McElheran | Partner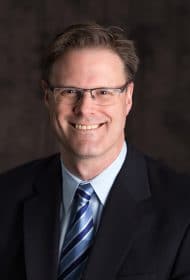 Education
B.A. with First Class Honors, University of Calgary
MSc (Management) with Distinction, London School of Economics
Other
Completed the CFA curriculum
Andrew McElheran consults on a range of executive compensation matters with an emphasis on financial performance measurement. His work has included financial performance analyses (including performance measure selection, goal-setting, and pay/performance alignment studies), short- and long-term incentive program design, CEO succession planning, and executive and outside director compensation benchmarking.
Andrew's clients include large companies in diverse industries including pharmaceuticals, energy and utilities, financial services, manufacturing, and technology. Most of his client relationships are at the Compensation Committee level but involve regular interaction with company management.
Andrew has written articles on performance analysis for incentive plans, including measure selection, goal-setting and the issues associated with the incorporation of market-based measures into plans. He provided briefings to clients on the origins of the U.S. financial and stock market crisis of 2008, and has delivered training on financial statement and economic analysis to other consultants.
Previous to joining Meridian, Andrew worked for several years in Silicon Valley as a consultant and project manager, where he worked with such FORTUNE 500 companies as Nike, HP, and Disney. Earlier in his career Andrew did business development and corporate finance work in the energy industry, where he participated in commercial transactions ranging from $30 million to $250 million in invested capital.