James Limmer | Senior Consultant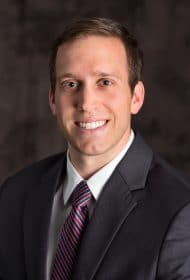 Education
B.B.A. Finance, University of Texas at Austin
James Limmer has experience advising on a broad range of executive compensation matters, including peer group development and validation, competitive benchmarking for executives and outside directors, research and analysis of compensation practices and trends, short-term and long-term incentive designs, valuation models for long-term incentive vehicles and financial analysis for realizable pay.
Some of the industries James has worked with include energy and utilities, construction and engineering, financial services, manufacturing, and retail.
Prior to joining Meridian, James was an analyst with Aon Hewitt inside their Human Resources Business Process Outsourcing group.