Michael Powers | Managing Partner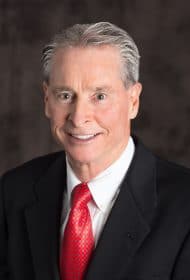 Education
B.A. Finance, Indiana University of Pennsylvania
M.A.S., University of Illinois
J.D., University of Illinois
Other
Licensed as an attorney in Illinois since 1982
CPA certificate, Illinois
Michael Powers is a Managing Partner of Meridian and Chairs the Executive Committee. He has over 25 years experience consulting on executive compensation design issues at the board of director level. Michael has testified to the U.S. Congress, the SEC, and the FASB on executive pay and governance issues and is a current member of the Compensation Committee Leadership Network.
Michael is a frequent lecturer at national conferences and the author of articles in publications including WorldatWork Journal, Journal of Compensation and Benefits, and Directors & Boards magazine. Michael was recently named as one of the 100 most influential people in corporate governance by the National Association of Corporate Directors.
Michaels' clients include large and mid-cap companies in diverse industries including consumer products, food, hotel, commercial aircraft/defense, chemicals, and oilfield services. His client relationships are primarily with both Compensation Committees and Management, generally with a direct reporting relationship to the Compensation Committee.
Prior to joining Meridian, Michael was at Hewitt Associates for 25 years and was the Global Practice Leader for executive compensation and corporate governance consulting at Hewitt Associates. Michael also served on Hewitt's stockholder committee for the four years following Hewitt's IPO.