Christina Medland | Partner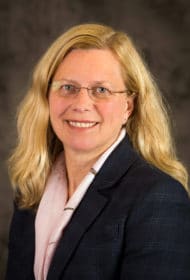 Education
B.A., University of Toronto (Trinity College)
J.D., Osgoode Hall Law School
ICD.D, Rotmans Directors Education
Christina has been practicing in the area of executive and director compensation for more than 30 years. Her practice is focused on executive compensation with an emphasis on executive and director compensation; incentive program design; compensation risk; compensation governance and disclosure; and performance measure selection, development and assessment.
Christina is the head of Meridian's Canadian practice and a member of Meridian's Executive Committee.
Christina has extensive experience addressing compensation issues in connection with mergers and acquisitions, private companies (closely held, private equity and pre-IPO) and regulated entities.
Christina's clients include companies in diverse industries including transportation, infrastructure, financial services, real estate, mining, oil and gas, retail, communications, heavy equipment and manufacturing.
Christina is a frequent writer and speaker on compensation issues. She teaches executive compensation at the Rotman ICD Directors certification course and has written extensively about incentive arrangements, risk adjusted compensation and trends in compensation. Christina is on the ICD Ontario Executive Board.
Christina was a partner at Davies, Ward, Philips and Vineberg and at Torys LLP for a combined 25 years, where she practiced in the areas of executive compensation, taxation, pension and benefits, and employment and labour law. Christina has been recognized by Practical Law Company, Best Lawyers and Chambers and Partners as a leading employment lawyer and by Martindale as preeminent.
Recent Articles/Videos Featuring Christina:
Impact of COVID-19 on 2020 Annual and In-Flight Long Term Incentives - https://www.meridiancp.com/impact-of-covid-19-on-2020-annual-and-in-flight-long-term-incentives/
In-Flight Long Term Incentives - What, if Anything, Should Energy Companies Be Doing? - https://www.meridiancp.com/in-flight-long-term-incentives-what-if-anything-should-energy-companies-be-doing/
Director Compensation: What Public Boards are Considering in Light of Substantial Energy Price Declines and/or COVID-19 - https://www.meridiancp.com/director-compensation-what-public-boards-are-considering-in-light-of-substantial-energy-price-declines-and-or-covid-19/
Meridian Perspectives Video Series – Episode 2 - https://www.meridiancp.com/meridian-perspectives-video-series-episode-2/
Update: Draft Legislation Released Changing Tax Treatment of Stock Options Effective January 1, 2020 - https://www.meridiancp.com/update-draft-legislation-released-changing-tax-treatment-of-stock-options-effective-january-1-2020/
Meridian Perspectives Video Series – Episode 1 - https://www.meridiancp.com/meridian-perspectives-video-series-episode-1/
EVA for E&P Companies: A Challenging Measure - https://www.meridiancp.com/eva-for-ep-companies-a-challenging-measure/
Mandatory Say on Pay Advisory Vote and Clawback Policy Disclosure Come to Canadian Companies -https://www.meridiancp.com/mandatory-say-on-pay-advisory-vote-and-clawback-policy-disclosure-come-to-canadian-companies/
2019 Federal Budget: Changes to Tax Treatment of Stock Options - https://www.meridiancp.com/2019-federal-budget-changes-to-tax-treatment-of-stock-options/
Relative TSR for Resource Companies: Does it Still Make Sense? - https://www.meridiancp.com/relative-tsr-for-resource-companies-does-it-still-make-sense/
10 Keys to Great Compensation Committee Processes - https://www.meridiancp.com/10-keys-to-great-compensation-committee-processes/