James Limmer | Senior Consultant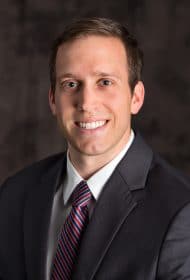 Education
B.B.A. Finance, University of Texas at Austin
James Limmer has experience advising on a broad range of executive compensation matters, including peer group development and validation, executive and director benchmarking, research and analysis of compensation practices, short-term and long-term incentive plan designs, valuation models for long-term incentive vehicles, realized/realizable pay assessments, equity dilution analyses, change-in-control and severance provisions, and IRC Section 280G calculations.
He has worked with clients in a variety of industries, including oil and gas, energy and utilities, construction and engineering, financial services, manufacturing, information technology and retail; he has worked public and private companies, as well as spin-offs and pre- and post IPO companies.
James has co-authored articles for the National Association of Corporate Director's Director Advisory Magazine.