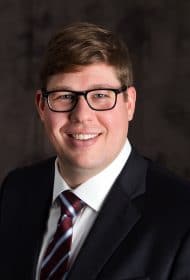 Education
B.A. Psychology, Purdue University
M.A., Industrial/ Organizational Psychology, Roosevelt University
Graduate Finance Certificate, Cox School of Business, Southern Methodist University
Jon serves clients at both the Board and management level. Since 2004, Jon has consulted in all areas of executive compensation, including compensation philosophy, cash- and equity-based short- and long-term incentive design, severance and change-in-control arrangements, aligning pay-for-performance, compensation-related risk assessment, public disclosure, outside director compensation, corporate governance, bankruptcy, initial public offerings and compensation benchmarking.
He has experience working with companies in a variety of industries, including food/beverage, industrial manufacturing, consumer products, energy, healthcare, automotive and technology. Jon also has experience working with public and private multinational companies, including companies headquartered, domiciled or listed in Australia, Canada and Europe.
Jon has co-authored research articles related to Board Chair compensation, and has been quoted in publications by Financial Times' Agenda Week and Equilar. Jon is a member of the North Texas Compensation Association and chairs its Executive Compensation Specialty Forum. Jon also is on the Board of Directors of the Dallas Chamber Symphony.
He is a Certified Executive Compensation Professional (CECP) as designated by WorldatWork.
Recent Articles/Videos Featuring Jon:
Predicting the Future of E&P Design - https://www.meridiancp.com/predicting-the-future-of-ep-bonus-design/
How Should Oil & Gas Companies Approach their 2020 Annual Bonus? - https://www.meridiancp.com/how-should-oil-gas-companies-approach-their-2020-annual-bonus/
Time to Check your Equity Incentive Plan Share Reserve - https://www.meridiancp.com/time-to-check-your-equity-incentive-plan-share-reserve/
How Should Boards Handle Involuntary CEO Retirement? - https://www.meridiancp.com/how-should-boards-handle-involuntary-ceo-retirement/