Matt Seto | Senior Consultant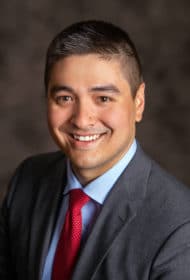 Education
BBA (Management and International Business) with distinction, University of Toronto
Exchange semester, Marketing and Operations Management, Mannheim Business School
Matt joined Meridian as a consultant in 2016. He consults on a broad range of executive compensation matters including executive and director benchmarking, short- and long-term incentive plan design, peer group development, pay-for-performance analysis, and modeling related to proxy advisor voting recommendations.
Matt works with clients in a variety of industries, including companies in Canada's vast natural resources sector, and additionally in the technology and software space. Matt works on several board-level engagements with S&P/TSX 60 constituents.
Prior to joining Meridian, Matt worked for Restaurant Brands International (Tim Hortons, Burger King, Popeyes Louisiana Kitchen), Stikeman Elliott LLP, and Commerzbank AG (Frankfurt, Germany).
Recent Articles/Videos Featuring Matt:
Mandatory Say on Pay Advisory Vote and Clawback Policy Disclosure Come to Canadian Companies -https://www.meridiancp.com/mandatory-say-on-pay-advisory-vote-and-clawback-policy-disclosure-come-to-canadian-companies/