Michael Brittian | Partner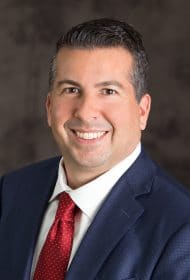 Education
B.B.A. Finance, Southern Methodist University
B.A. Psychology, Southern Methodist University
Michael Brittian has consulted since 2000 on executive and director compensation issues, including incentive program design, market data analysis, compensation strategy and philosophy, governance best practices, executive severance arrangements, technical issues and program implementation.
He advises both public and private companies ranging from S&P 500 companies to pre-IPO startups. He has diverse industry expertise including oil and gas, financial services, retail and transportation.
Michael co-leads Meridian's Market Data Intelligence team, tasked with keeping Meridian current on all compensation market data-related sources and developments. He serves on the Board of Directors of the Perot Museum of Nature & Science and the advisory Board of Directors of the NACD's North Texas Chapter. Michael began his career as a consultant with Hewitt Associates.
Recent Articles/Videos Featuring Michael:
Trends in Director Compensation - https://www.meridiancp.com/trends-in-director-compensation/
2019 Say on Pay Outcomes in Oil & Gas Continue to Trail General Industry - https://www.meridiancp.com/2019-say-on-pay-outcomes-in-oil-gas-continue-to-trail-general-industry/