Mike Rourke | Senior Consultant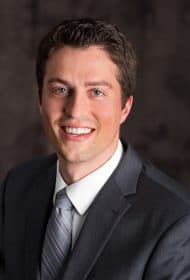 Education
MBA (High Distinction) University of Michigan's Stephen M. Ross School of Business
BA Economics (Distinction), University of Michigan
Beta Gamma Sigma Honoree
Mike consults clients on a broad range of executive compensation strategy and design, including executive and director compensation benchmarking, short- and long-term incentive plan design and financial goal-setting, analysis of pay and performance alignment, Say on Pay, and peer group development. Mike has nearly ten years of experience, including three years at Mercer.
He has experience working with compensation committees and management of both publicly traded and privately held companies. His industry experience includes: financial services, consumer products, real estate, manufacturing, hospitality, energy, and steel. These clients span a wide range of revenue size, including organizations in the S&P 500.
Mike has authored reports on executive compensation trends and is a member of Meridian's Monte Carlo valuation team.