Brian Kirkpatrick | Lead Consultant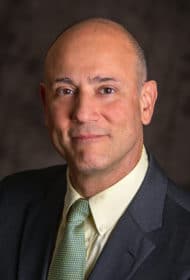 Education
MBA, Finance and Economics, Owen Graduate School of Management, Vanderbilt University
BA, Political Science, Maxwell School of Citizenship, Syracuse University
In over two decades of his professional career Brian has worked primarily in executive compensation and board advisory consulting. He helps companies develop, calibrate and communicate rewards and incentives to solidify the links between executive financial & strategic achievements and shareholder value. He has also held corporate HR Leadership roles in Total Rewards, Compensation & Benefits and Corporate Governance. Having consulted to, and subsequently worked within, large global firms in New York, Stockholm and Munich, Brian has regularly helped companies design and harmonize all aspects of compensation programs under various regulatory and cultural environments.
His client experience has full Financial Services representation in Insurance, Asset Management, REITs and Investment Banking/Capital Markets. Brian also has long-term relationships in the Energy, Advertising, Retail Food, Pharmaceutical, Telecommunications and Consumer Goods industries. He has worked with both publicly traded and private concerns in all stages of the economic life cycle from start-up/pre-IPO investment stage to mature market leadership.
Brian's education in Finance, Economics and Political Science drives his professional interest in the various tools and analyses that aid Committee Oversight and Corporate Governance. Brian has been a frequent speaker/presenter in national and international compensation professional forums, HR Leadership conferences and Financial Services roundtables with topics of note including: incentive plan design and best practices, institutional investor guidelines for executive compensation and corporate governance, and implementing executive compensation and governance policies in evolving regulatory situations.