Jerrold Rosema | Senior Consultant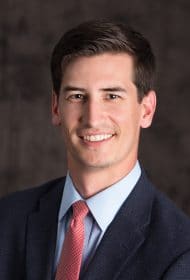 Education
B.A. Finance, Lake Forest College
Jerrold is a senior consultant with more than six years of experience. Jerrold works with management and board-level contacts to provide guidance on a broad range of executive compensation and corporate governance matters. He advises clients on topics including competitive benchmarking for executives and directors, research and analysis of compensation practices, short-term and long-term incentive plan design and pay-for-performance alignment.
Jerrold works with public and privately held companies in a variety of industries including financial services, energy, retail, and manufacturing.
Jerrold is a part of Meridian's valuation team and serves as a firm-wide resource on accounting and valuation models for equity-based awards. He has experience assisting clients through corporate transactions, including IPO, spin-off, and bankruptcy-related compensation issues.