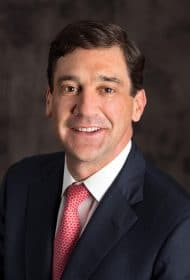 Education
B.A. Psychology, Roger Williams College
M.A. Organizational Behavior, Columbia University
Other
Frequent speaker at Equilar, World@Work, Conference Board and NASPP
Marc Ullman leads the New York office for Meridian and is a Partner of the Firm. Marc started his career with the Segal Company in 1993 where he advised clients on compensation and benefit programs before moving to Towers Perrin 1997 to focus exclusively on executive compensation.  Marc spent 16 years at Towers Perrin/Towers Watson, where he led the executive compensation practices in Toronto and New York before joining Meridian in 2013.
Marc consults with publicly held, privately owned and public sector organizations, and has experience in various industries, including consumer products, defense, insurance, manufacturing, media and entertainment, professional services, REIT, retail, steel, high-tech, and telecommunications.
Marc consults in all phases of the annual executive compensation cycle, with special emphasis on annual and long-term incentive plan review, design and implementation.  He also regularly consults in the areas of executive new hires and terminations, shareholder engagement, share reserve requests, and transaction-related compensation programs, such as in initial public offerings, mergers & acquisitions and spin-offs.
Marc has been a regular speaker at various industry conferences such as National Association of Corporate Directors (NACD) and NASDAQ and is a consistent author of articles for these groups as well. Marc has also been a frequent speaker on executive compensation matters for Corporate Board Member/NYSE, The Conference Board, Equilar and NASDAQ. Marc has taught the executive compensation section for the NACD Director Education program, is a regular guest lecturer at New York University and has lectured at Harvard Law School. Marc also regularly attends meetings of the Compensation Committee Leadership Network (CCLN) whose members include Compensation Committee chairs of some of the largest and most well-respected companies in North America.