Susan O'Donnell | Partner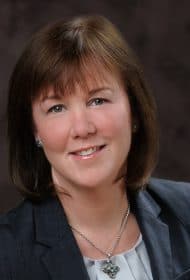 Education
B.A., Mount Holyoke College
M.B.A., Babson College
Susan has over 25 years' experience advising boards and management on all aspects of executive and board compensation and governance. She focuses on serving the banking/financial services industry where she advises clients on the many continued compensation regulations and practices impacting the industry.
Susan helps develop total compensation programs that support each client's business strategy and desired philosophy while balancing market, shareholder, and regulatory perspectives. Specific areas of focus today include annual and long-term incentive plan design with appropriate risk mitigating strategies, pay-for-performance alignment, performance metric selection, executive reward and retention strategies, board compensation, committee governance, succession planning, and shareholder/proxy disclosure.
Susan is an experienced speaker and writer on the topics of executive, director, and corporate governance; pay for performance; and succession planning. Susan has been a Certified Compensation Professional (CCP) with WorldatWork for over 25 years.
Prior to joining Meridian, Susan spent 11 years as a Managing Director at Pearl Meyer & Partners, where she built and managed its National Banking Practice. Prior to that she worked for several major consulting firms, including Towers Perrin, Watson Wyatt, Mercer, Hay and Hewitt.