Thomas Ramagnano | Partner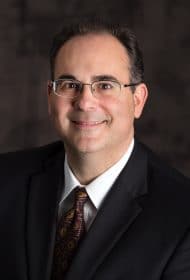 Education
B.S. Accounting, Indiana University
M.B.A., Kellogg Graduate School of Management, Northwestern University
J.D., Loyola University School of Law
Tom Ramagnano has been consulting in executive and director compensation since 2000. He provides guidance on a broad range of executive compensation matters, including short- and long-term incentives, executive pay levels, employment agreements, executive retirement and deferral programs, change-in-control arrangements, general severance, and governance best practices.
Tom's clients include small and mid-cap companies in diverse industries such as manufacturing, technology, retail, and pharmaceutical. His client relationships are primarily at the Compensation Committee level with regular and direct interaction with company management.
Tom coauthored a chapter titled "Executive Compensation Plans" in The Handbook of Employee Benefits, Fifth Edition, and the chapter on spinoffs, divestitures and IPOs in "Executive Compensation—The Professional's Guide to Current Issues and Practices." Tom has also published articles on topics including annual bonus design, outside director tenure and Rule 10b5-1 trading plans.
Prior to joining Meridian, Tom spent ten years consulting with boards and management in the executive compensation practice at Hewitt Associates and was a Principal. Prior to Hewitt, Tom worked for a global manufacturing company as Tax and General Counsel.