"Our commitment to diversity, equity and inclusion aligns with our goal of being the best executive compensation consulting firm by attracting, retaining and developing the best talent in the industry.
– Michael Powers, Partner
Our Commitment
We are committed to an inclusive work environment that respects and values diverse perspectives, expertise, experiences, cultures and differences across our firm. As an equal opportunity employer, we support a culture that takes action to remove barriers, focuses on inclusion and ensures open and fair processes for the advancement of our associates. Our leadership welcomes being held to the highest standard as an example we must all aspire to be while recognizing we all have opportunity for growth. All associates who deliver on our primary objectives and uphold our firm's values will have a successful career at Meridian.
Our Approach
We recognize opportunities to improve diverse representation broadly across our profession, and specifically within our firm. We recruit and hire candidates across a broad array of backgrounds based upon their ability, expertise, experience and commitment to be outstanding board-level advisors. Our managers are effective advocates and focused coaches for our associates nurturing a sense of belonging and balance. We educate professional interest groups about our consulting discipline and introduce executive compensation and corporate governance consulting as a challenging and rewarding profession to broader audiences as part of our efforts toward building a true representation of the global world we live in.
We respect and honor differences with our developed collaborative culture of communication.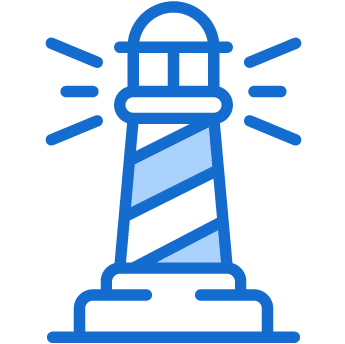 Our Future
Meridian believes in continuous improvement. We are not afraid to ask tough questions. We look forward to the hard work that conscious inclusion and elevating our unique perspectives brings to our client relationships. We consistently evaluate our practices and adjust as needed to ensure equitable pay and job opportunities for all associates. Our talent continues to be our strength and what sets Meridian apart from other executive compensation consulting firms.
Meridian DEI Council
The Meridian DEI Council reflects the balance and strength of our associates and works towards effective and supportive initiatives that enhance our diversity and inclusiveness. Over the years, our Council has listened and taken action based on what we learned.
We commit to diversity, equity and inclusion that is reflected in our hiring of great talent. Over the past four years, more than 40% of our new hires are from racially diverse backgrounds and nearly 60% of our hires have been women.
We improved our parental benefits and policies to provide better balance for working parents.
We established support groups for underrepresented associates as a foundation to our sense of belonging.
We improved our hiring approaches to ensure a diverse slate of candidates and to overcome potential biases.
We take action building upon our values of respect and ethical inclusiveness.
We value our employee's work/life balance and have a commitment to flexible work arrangements.
We continue these important conversations by sharing thought provoking articles, formal training aligned with our DEI objectives, and listening to our associates through targeted focus groups and associate surveys to monitor progress.
Our DEI Council continues to learn and take action based upon the needs of our firm and the individuals that comprise it. We will never stop striving for a conscious and sustainable culture of inclusion.