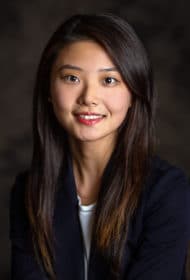 Education
B.S. Business Administration with Highest Honors, Finance, Georgia Institute of Technology
Grace joined Meridian as a consultant in 2019. She currently consults on a broad range of executive compensation matters including executive and outside director compensation benchmarking, compensation strategies and pay philosophies, and short-term and long-term incentive plan designs.
Grace has worked with a broad range of industries including retail, consumer discretionary, and consumer staples. She is also a member of Meridian's financial services team.
Additionally, Grace is engaged in research related to governance and design and compensation trends.
Recent Articles/Videos Featuring Grace:
Announced Retail Executive and Outside Director Pay Reductions - https://www.meridiancp.com/announced-retail-executive-and-outside-director-pay-reductions/