Stephan Bosshard | Senior Consultant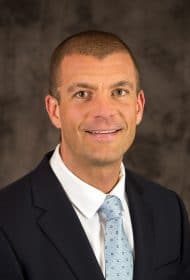 Education
B.S. Chemical Engineering, Massachusetts Institute of Technology
Stephan has 10 years of experience in executive compensation consulting, and prior to joining Meridian was with Mercer for two years and Frederic W. Cook & Co. for seven years. Stephan plans and manages a broad range of executive compensation and board advisory projects including but not limited to compensation strategies and pay philosophies, executive and director compensation benchmarking, short- and long-term incentive plan design, peer group review, realized/realizable pay studies and severance/change-in-control benefit analysis. Stephan also has experience in employment contract review, M&A due diligence, carried interest analysis and compensation risk assessments.
He has worked extensively with publicly-traded, privately-held and pre-IPO companies across a wide range of industries including: technology, pharmaceuticals, retail, advertising, consumer goods, hospitality, REITs, chemicals, mining and manufacturing with a primary focus on the financial services sector (banking, asset management, insurance/reinsurance).
Stephan has authored and co-authored publications on topics such as long-term incentive grant practices and change-in-control benefits.
Recent Articles/Videos Featuring Stephan:
Adding Economic Value: The Complicated Case of EVA for Financial Companies - https://www.meridiancp.com/adding-economic-value-the-complicated-case-of-eva-for-financial-companies/
Executive Compensation in the Banking Industry - https://www.meridiancp.com/executive-compensation-in-the-banking-industry-2/